Secret Classroom Review
The Secret Classroom is a set of twelve DVDs, each containing a separate presentation on internet marketing and online business building. Each presentation is given by a different speaker, and most, if not all of the speakers have a rather impressive track record of online money making.
(To see the somewhat hypey sales letter, click here, or stick around and read my review of the product.)
The presentations were originally given to the contestants of the first series of The Next Internet Millionaire - a web-delivered reality show in which twelve contestants competed to win a cash prize and the opportunity to do a joint venture with Joel Comm.
I originally started watching The Next Internet Millionaire in the hope of picking up some useful tips on online marketing. In reality, however, although I enjoyed the show, it delivered very little in the way of useful information. I saw snippets of the training that the contestants received, but the vast majority of the training was hidden.
Anyway, I suspected that the training would be turned into an information product of some sort, and, by the end of the series, the Secret Classroom had been announced.
I was pretty much sold on the idea of purchasing the Secret Classroom some time before it was announced as such. The Next Internet Millionaire acted as a clever sales pitch for the Secret Classroom, as many tempting snippets of the training were weaved into the story of the competition itself. The Secret Classroom was announced soon after the Next Internet Millionaire finished, and it promised to deliver the most valuable "insider" knowledge that each of its twelve speakers had to give. Clearly quite a promise...
For quite some time before the show I had been a fan of two of the speakers: Perry Marshall and Rich Schefren. I was well aware of the high fees that these guys charged for their coaching programmes and teleseminars, and the promise of two hours of each of them imparting their knowledge, without any product pitching, was certainly very appealing to me.
So I had high hopes for the Secret Classroom. But did it actually deliver? Well, please read on if you'd like to find out what I thought.
The presentations
There were twelve speakers in total, and nearly all of them delivered a two-hour presentation. Although I've listed the official titles of the presentations below, it's worth noting that several of these titles don't do a particularly good job of describing the content covered. Hopefully my explanations make the content covered a little clearer.
Also, all the images below lead to short video snippets of the presentations. I didn't put these together - they were released publicly as part of the original launch by Joel Comm.
Mark Joyner - Simpleology & Business Building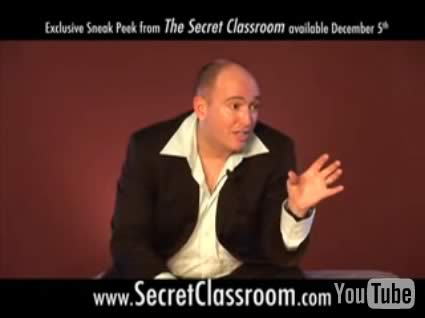 Mark Joyner, billed as the "Godfather of Internet Marketing", delivered a presentation that I think would be best described as being about getting things done, achieving targets, and working smarter not harder.
Mark presents the "Laws of Simpleology" using examples and demonstrations to make his points. Somewhat amusingly, a couple of the demonstrations didn't quite work, but I don't want to knock the man for trying - they certainly made his points more memorable.
Anyway, I imagine that many people viewing this presentation would think it a load of quackery - at times I'm tempted to think that myself. However, I do think that there are some pretty powerful ideas in there. I must confess that I've recently found myself explaining the first law of Simpleology to help make a point to others (although I didn't actually name it as such).
I must also confess that I still don't quite get the fifth law of Simpleology that he talks about in the snippet... I think I needed a few examples or something.
All in all, I'm glad I watched this presentation, despite the fact that my fiancée commented that Mark Joyner's style reminded her of David Brent from The Office. I thought that a little unfair, but I could see where she was coming from...
Anyway, David Brent aside, it was a little disappointing to find that a big chunk of the presentation featured Mark taking the audience through his simpleology.com website. I thought this violated the "no product pitching" promise a little, and I'd rather he'd focused on explaining some of the laws in more detail.
Armand Morin - Branding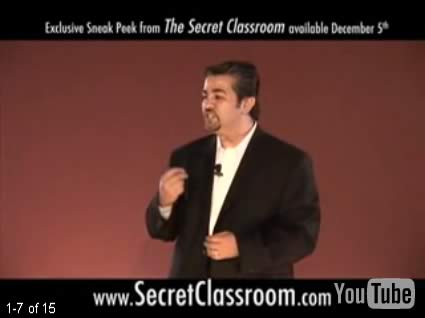 Armand covered a lot of information relating to naming, logos, and branding, and he also touched on a number of other topics such as email marketing, website design, and business building.
I spent the first hour of this video thinking "tell me something I don't know", and rather looking forward to watching Marlon Sanders. However, I don't want to knock the presentation - the problem was mainly that it wasn't telling me much that was new to me. Things picked up a bit for me in the second half, and I started taking a lot more notes.
I'd say that this presentation would be very useful to anyone who's completely new to the topics covered. Others, like me, would probably find it less useful, but would probably pick up a few good tips.
Jeff Walker - Product Launch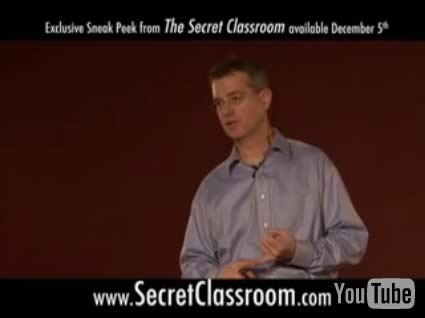 It would appear that Jeff Walker is the product launch guy. So what's a product launch? Well essentially I see it as a selection of techniques for building excitement about a product before you release it on the market. The idea being that, when you do release it on the market, you'll immediately get a lot of sales from the excited people that have been waiting for it (and hopefully telling others about it).
Jeff's presentation started with a lot of proof of the effectiveness of product launches. Tales of millions of dollars being made in the first week and that sort of thing. Bragging really, but I can't deny the fact that it piqued my interest...
Once he finally got to the real content, he gave a pretty good explanation of the sorts of ways in which you can subtly influence people to get them excited about your product. Social proof, scarcity, that sort of thing. Anyone who wanted to paint the techniques in a bad light would call it a step-by-step guide to manipulating people. I'd say that, whether or not you want to use these tricks yourself, it certainly won't hurt to know about them.
All in all, I thought that Jeff's talk was very good, and I think that a lot of the techniques he explained could be applied to marketing that's unrelated to a product launch. Although Jeff did point out that, even if you've launched your product already, you can always do a re-launch by giving it a facelift, adding on a few extras, or bundling it with something else. I guess that version 2.0 of a software product would be an ideal opportunity to do a re-launch of sorts.
Incidentally Jeff recommended a book called "Influence: The Psychology of Persuasion" by Robert Cialdini. I've heard quite a few marketers mention this book lately - it's something I definitely intend to read some time soon.
Marlon Sanders - Product Development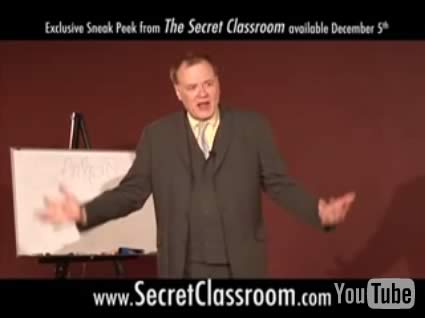 There was a snippet of this presentation flying around that featured a peculiar display of whooping and hollering, ninja talk, and somewhat unnerving glassy-eyed chanting. It appears that Marlon Sanders is quite a character...
Anyway, I was actually rather eager to watch this man's "Ninja Training". And, in fact, I wasn't disappointed. Marlon essentially talked about positioning - finding a way to distinguish your product or service from all the others out there.
Now I've read Positioning by Al Reis and Jack Trout, and I thought it an excellent book. However, Marlon presented positioning in a whole new way, categorizing the approaches to taking on a market as offense, flanking and guerilla moves. Whilst the Positioning book focused mainly on big-company-type marketing, Marlon's talk was all about how a newcomer can strategically develop and market a product that will be able to compete effectively.
I think that anyone new to positioning would find this presentation tremendously valuable. I'm not new to positioning, but I found this presentation valuable anyway - it cemented a number of ideas in my mind, and it brought me to a new level of understanding. An excellent talk.
Mike Koenigs - Online Video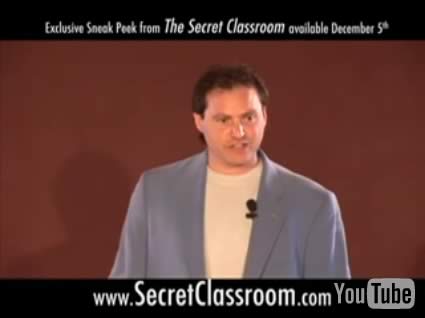 Mike Koenigs gave a good talk about marketing using online video - how to do it (equipment, approaches, submitting to sites etc.), and why it works. Online-video marketing is not something that I knew much about, or that I had ever really thought about using myself, and this presentation gave me some useful ideas.
Mike showed a number of short videos as part of his presentation. However, the camera didn't show them, instead choosing to focus entirely on Mike himself. This didn't spoil the presentation, but it was a minor annoyance. Also, the "no product pitching" rule was violated on occasion, but the pitching was not excessive, and was quite possibly in the best interests of the viewer.
Since watching this presentation I've been hatching a few ideas for video marketing. Simple ideas, but I don't think I'd have come up with them if not for this presentation.
Brad Fallon - E-Commerce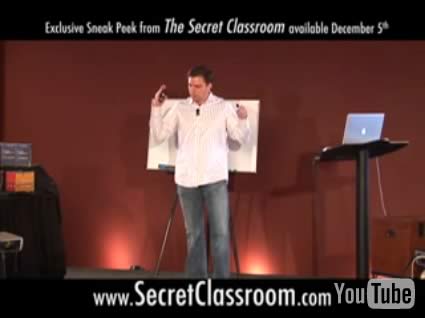 This was a strange mix of information. The two main topics that Brad covered were:
Building a business: how to hire good people, how to create a good company culture, and how to do it fast (Brad was clearly thinking along the lines of the grow-fast model that he used for his business).
Conversion: improving the odds that a visitor to your website will end up a customer.
I have no desire to build a large business, so, although I found the business-building stuff interesting, I didn't see it as being particularly relevant to me. Saying that, however, a lot of it did tie in nicely with some ideas I've had recently (after reading Four Hour Work Week by Tim Ferriss) about outsourcing more of my work. And Brad did make some very useful comments about effective prioritization.
The information Brad delivered on conversion was excellent. His presentation would be an excellent resource for anyone new to conversion. However, it just so happens that I'm fairly up on the conversion thing, so, although I picked up a few tips, Brad's presentation wasn't as useful to me as it would have been if I hadn't already done my homework.
Kris Jones - Business Building & Search Marketing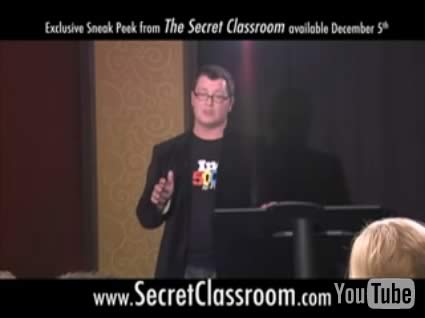 Wow, what a let down. Other than the tempting information in the snippet, Kris Jones gave a couple of tips on the attitude you need for success, and spent the rest of the presentation talking about his company. He barely even touched on search marketing, other than to say how great his company was at it.
The talk was over in about half an hour, which, in this case, was a good thing.
(No offense intended to Kris Jones himself - I think the main problem is that his presentation was billed as being something it wasn't.)
Mike Filsaime - Viral Marketing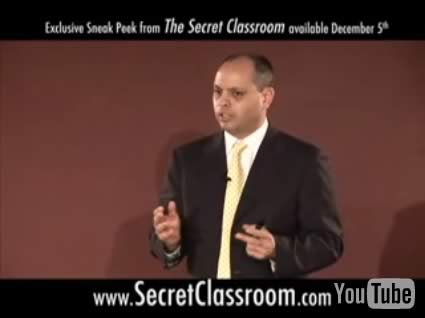 I was very impressed with this presentation. It was only about an hour long, but it was packed with useful information on viral marketing.
I'm not a complete stranger to viral marketing, having read Unleashing the Ideavirus by Seth Godin, and having absorbed quite a few other tidbits of information here and there. However, this presentation was tightly focused on online viral marketing, and it certainly gave me a number of new ideas. Great stuff.
Ray Edwards - Copywriting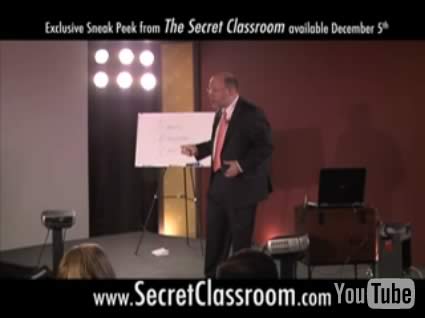 This was a good talk on copywriting. Ray explained some of the fundamentals of writing effective copy very clearly: features, advantages, benefits, appealing to people's desires.
He also talked through a formula for writing an effective sales letter. I'm not a big fan of a web sales letters myself, but I still found this information very useful: it doesn't take too much imagination to see how much of the theory could be applied elsewhere (e.g. on a multi-page website).
Ray also recommended a number of books that he considered useful. There were others that were more focused specifically on copywriting, but I was inspired to go to Amazon and purchase Jay Abraham's Getting Everything You Can Out of All You've Got.
Dave Taylor - Web 2.0 & Blogging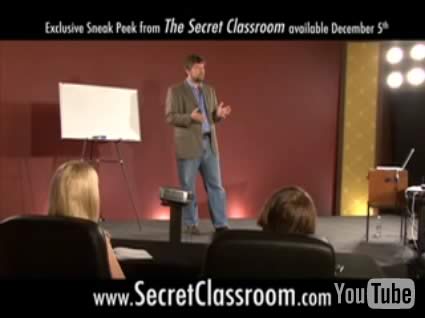 Dave Taylor's talk covered a number of web-related subjects, but I'd say it mainly focused on creating content (blogging was used as the example vehicle for much of this), building your authority in a market, and social networks. Although the presentation was well delivered, and I did get some value from it, it wasn't nearly as useful as I had been hoping it would be.
I understand that Dave Taylor has been a pretty big name in the blogoshpere for a long time. It seemed pretty clear that he was in a good position to use this to his advantage - he has lots of traffic and lots of influence. However, I got the impression that, although he'd got a lot of experience riding on the power of the name he'd created for himself long ago, he didn't have a lot of up-to-date experience in creating a name for himself, or anyone else, in new markets. So, although he gave some useful information on how someone new might look from his perspective as someone established, I don't think his presentation was nearly as useful as it could have been if he'd had more recent experience working his way up from the bottom, or helping others to do the same.
I don't want to be too disparaging: I'm glad I watched Dave's talk, and I did get a couple of very useful tidbits of information. However, I do think it would have been a lot more useful to someone clueless about blogging, social networks and so on, though I'm guessing that there aren't that many such clueless people around with a strong interest in internet marketing.
Perry Marshall - Guerilla Marketing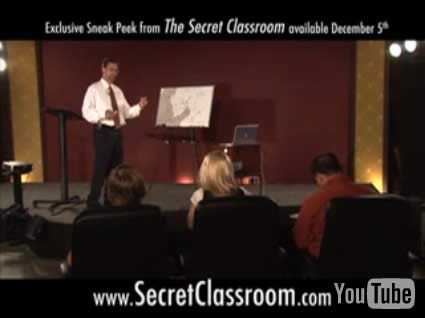 The title of this presentation was "Guerilla Marketing", which Perry defined as the kind of marketing you do when anything goes and you have to make the most of whatever resources you've got.
However, the subject matter of the presentation was quite diverse - all marketing related, but covering a number of topics such as: identifying where best to focus your marketing resources, appealing to people's emotions, distinguishing yourself in a commodity market, writing effective marketing emails, and getting publicity.
Perry basically delivered a lot of straightforward but valuable advice. Some of it I'd heard before elsewhere, a little of it I'd heard before from Perry (I've read his AdWords book, and I've long been subscribed to his newsletter), but a good proportion of it was new to me. I certainly found this talk very useful, and it gave me a couple of powerful principles that I intend to apply to my marketing in the near future. In fact, I've already applied one of his principles to my email marketing, and it appears to have been responsible for a 100% increase in response rate :)
Rich Schefren - Business Building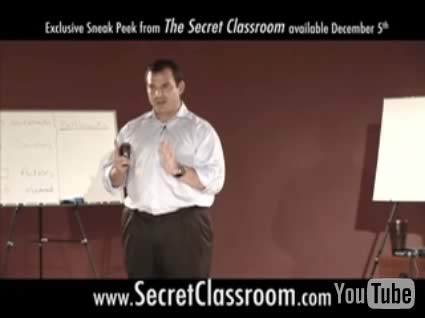 If I had to pick one of these presentations as my favourite, I think I'd go with Rich Schefren's. Certainly he inspired me to take more notes than I did for any of the others.
This guy has positioned himself as coach to the gurus, and it seems that he acts as an advisor to a number of the other presenters in the Secret Classroom.
Rich went at a pretty fast pace, covering all sorts of topics relating to marketing, business building, strategy, optimization ("work on your business, not in your business") and more. I've watched this presentation twice through already, and I'm sure that I could benefit from watching it several times more. It's seriously powerful stuff.
The marketing of the Secret Classroom
As you will probably have gathered, I'm generally very pleased with the content of the Secret Classroom. However, I'm not so excited about the way that it was marketed.
The build up to the launch of the Secret Classroom was very impressive, but it all went a bit pear shaped post-launch. Ironically, it actually violated the advice that Jeff Walker gave in his presentation about the importance of keeping true to your marketing story.
The pre-launch story
If you'd been keeping an eye on the Secret Classroom before it was released, the story you'd have heard would have gone a little like the following:
There will be limited availability - the gurus don't want their most valuable information being given to everyone...
The price will go up within a few days of the launch...
I must confess that I was always a little sceptical of these claims. Nonetheless, I knew I wanted this product so I bought it the minute it was released - for all I knew the story could have been true, and I didn't want to take the risk of missing out.
The post-launch reality
Well, if you looked here at the end of February 2008 (several months after the launch), you'd see that the product was still on sale, and it was still priced as it was originally (the listed price is actually higher, but there's a prominently-displayed $200-off coupon to bring it right back to where it started).
Now, I don't know when you're reading this, so it's possible that it's sold out or gone up in price by now. But the important point is that the pre-launch story has turned out to be a load of horse feathers. Yes, I know that's a stupid expression.
Maybe the product didn't sell as well as expected, or maybe it was selling well and looking like it had the potential to sell well for a long time into the future. I'd guess that the majority of the content will still be relevant in ten years time, so there's no reason it couldn't keep selling for a long time into the future.
But either way it's clear that the pre-launch marketing story wasn't respected, and I don't think that's going to help credibility when the next product launch comes around.
So would I recommend the Secret Classroom?
This would rather depend on who I was talking to... I'll have a go at giving my thoughts on the usefulness of the Secret Classroom to the types of people whose aims I can associate with best:
For people like me - software developers learning to be marketers too
I've spent many years developing software, and, since setting up my own software company a couple of years ago, I've spent a lot of time trying to understand marketing. I've read quite a few books on marketing-related topics, and I've absorbed a lot of useful information through blogs and forums.
I'm far from being a marketing guru, but I'm also far from being a complete newbie.
Personally I'm very glad that I bought the Secret Classroom - I really enjoyed watching it, I picked up some useful tips, and I got quite a few powerful new ideas for marketing my software (and another non-software web-marketing project that I'm working on with my fiancée). I've actually been feeling rather inspired since watching it - for the first time I can remember I've got far more marketing ideas than I've got time to implement (previously my ideas have mainly been ways to improve my existing products technically, rather than ways to market them).
On the downside: although the Secret Classroom contained a lot of information that was new to me, a good proportion of it was essentially information that I'd heard already. This was not all bad: a lot of it was presented from a fresh perspective, and was valuable for re-enforcing my existing knowledge.
Also, the presenters were very good at giving convincing evidence of the success that can be achieved with the marketing techniques they taught - it's one thing to be aware of a marketing technique, but it's a whole different thing to be convinced of just how well it can work when applied well. Many of the speakers are undeniably excellent salesmen, and they sold their advice like they'd sell anything else.
Another big benefit was that the information was mainly presented from the perspective of a small business doing online marketing ("small" in number of employees, not necessarily revenue). This was a big thing for me, as many of the marketing books that I've read have been written from the perspective of big companies with big teams of staff, and haven't focused much on the web. Sure you can connect the dots, but it's much easier when it's all just given to you on a plate.
All in all, I think the value that the Secret Classroom would give to a small business owner that's fairly marketing savvy is going to depend on how much they know already. I find it hard to believe that any such person could watch through all the DVDs without finding some very useful information, but it's much harder for me to say whether it would be worth the necessary investment. For successful business owners I'm thinking more of the investment of time than the investment of money - there's a lot of content in the Secret Classroom, and the time it takes to get through it all should not be underestimated.
If the content I've described does appeal, but time is a big issue, I'd suggest watching the videos that appeal most first - there's no big benefit to watching them through in order.
For a software developer that's new to marketing
As a software developer, I'm well aware that a lot of other software developers are completely mystified by marketing. Until not too long ago I was mystified by it myself. Many such software developers wish to form their own businesses by partnering up with a marketing guy. I used to want this too, but the reality is that it can be pretty tough to find someone good to work on the marketing for a tiny software company. To go down that route you're typically going to need either:
The money to pay somebody a fat salary - rather difficult if you don't have VC funding or a healthy level of sales (which you presumably wouldn't have if you didn't know how to market your product in the first place).
Some inspired person (maybe a friend from college) that's willing to take a big gamble in exchange for a big chunk of your company or something like that.
Neither of these routes is available to everyone (they certainly weren't to me), and, even if they were, you're going to struggle to find someone good if you don't have a clue about marketing yourself.
In fact, to be blunt: I think that you will almost certainly need to get your head around marketing if you want to set up a successful small company such as a MicroISV.
So where am I leading with all this?
Well, basically, I think that the Secret Classroom would be a really great resource for a software developer looking to learn about online marketing. I certainly wish I'd had it a couple of years ago. It exposes you to a broad range of ideas that you'd have to do a heck of a lot of research to find elsewhere.
It's worth noting, however, that the Secret Classroom doesn't cover SEO or PPC advertising in any great detail, so I can't say that it's a complete guide to online marketing - I think the importance of both those things to online software marketing really can't be stressed enough. But there are other excellent resources that cover them, like the SEO Book Community, and Perry Marshall's "Ultimate Guide To Google AdWords" book.
So I wouldn't hesitate to say to a marketing newbie that they should take the time to watch through the Secret Classroom if they should happen to have it available to them.
I'd be more reluctant to say to a marketing newbie that they should buy the Secret Classroom - $500 is a lot of a money to a new business, and whether you can get a return on investment from the things it would teach you would come down to factors like your aptitude and tenacity in applying them.
I have no doubt that the Secret Classroom would have been worth $500 to me when I was starting out, but your mileage may vary, as they say.
You'll need an open mind
Now this is a slightly delicate point to broach...
As a software developer, I'm well aware that software developers are often particularly sensitive to anything that could be deemed "spammy". Personally I think that spamminess is a sliding scale, and that the position of the good/bad line is, to some extent, a matter of personal choice.
So, although I think that the majority of the content covered by the Secret Classroom was good wholesome stuff, several of the presenters do put forward a number of techniques that I'm sure some would consider spammy. I'm not talking about actual spam emailing or black-hat SEO, but things like 30-page sales letters, affiliate marketing, and rather manipulative sales copy.
My personal spam radar didn't find too much to get upset about, but then I like to think of myself as a pretty open-minded guy that's happy to learn from people whether or not I agree with everything they say or do.
If you're the kind of person that thinks email marketing to a double-opted-in list of subscribers is evil, or if you've labelled me a shameless spammer for including affiliate links in this review, then I strongly suspect your spam radar may be a little too sensitive to allow you to appreciate a good proportion of the Secret Classroom.
Each speaker has a different voice, and, although they are generally consistent in what they recommend, there are certainly inconsistencies and differences of opinion. This is important to appreciate: no single speaker is representative of the others, and neither is Joel Comm and his rather hypey Secret Classroom sales letter.
It's perfectly possible to pick and choose which speakers to trust, and which aspects of their advice you wish to follow - so long as you're not a black-and-white thinker, you'll have no problem taking the parts you like and ignoring the rest.
Don't expect to get results without effort
If you have an existing product, the Secret Classroom may certainly help you to come up with good ideas for ways to market it.
If you are looking for an idea for a product, the Secret Classroom may well help you to think of one (although I would say that you'd be more likely to benefit if you have a product or at least a vague product idea already).
But what it won't give you is anything that you can benefit from without putting in some effort. For example, Mike Koenigs' presentation could give you some good ideas for video-marketing your product and it could help you to do it faster and more effectively than you would be able to do otherwise, but you'd still have to put in a fair bit of effort to get any results.
The other things that the Secret Classroom teaches are no different - they won't do you any good unless you apply them to your business and put in the effort necessary to make them work for you.
This is kind of obvious really, but it's worth spelling out - don't expect that simply watching through the Secret Classroom DVDs will get you anywhere. There are no free lunches that I'm aware of, and I suspect that anyone that promises them is lying to you.
Saying that, however, if you've got the persistence to see your ideas through, you could certainly find that even just one great idea that the Secret Classroom inspires in you could cover the cost of the DVDs. Making such an ROI calculation can never be an exact science, but I'm confident that it would work out favourably for me at least - I've come up with quite a few seemingly excellent ideas that I don't think I'd have come up with if I hadn't watched the Secret Classroom. Though, as I've already indicated, your mileage may vary!